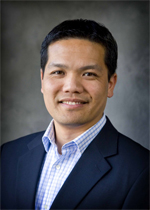 He possesses 11-plus years of experience in import operations and compliance, with emphases on internal Customs audits, commodity classifications, tariff engineering, trade programs, and training. He is a professional that underscores integrity and ethics every day.

After spending the first few years of his career in brokerage firms where he honed his skills as a licensed US Customs broker, Jeff made the move from being the service provider to the client. During his tenure as the Customs Operations & Compliance Manager at U.S. retailer Cost Plus World Market, Jeff developed an in-house import operation which was responsible for the entire company's import transactions. Programs developed under his watch included - self-filing, tariff engineering, compliance, and self-assessment - all of which amounted to millions of dollars in supply chain savings. Over the years, Jeff has spoken at a number of industry events, on topics such as the Importer Self-Assessment program, the retail supply chain, and on the US Harmonized Tariff Schedule.

Jeff is currently a partner in the start-up consulting firm, Global4PL Supply Chain Services, where he has the opportunity to preach his message of compliance while at same time, practice his passion for teaching.




2008 GSCLG INTERVIEW HIGHLIGHTS





How important is it that a compliance officer has a strong personal code of ethics?



It's extremely important, given the title of the position. A compliance officer who has a strong ethical sense in his or her personal life will naturally bring that same code ethics to the workplace.



What is the importance of having a corporate compliance policy?



It is not just about having a "Corporate Compliance Officer" and placing a solid individual into that position. The entire senior management team must embrace and reinforce the idea of compliance in all aspects of its business. A company's

To what extent does your personal code of ethics influence your consulting of clients?

As a consultant, I understand my role is to make recommendations and that ultimately, the decision on which course of action to take rests with my clients. I imagine as if I were the sole leader of the client's organization. If everyone were to look to me for direction, how would I conduct myself? I know that whatever solutions I propose, I must be able to sleep at night if I were the decision maker.



How has the importing community taken to C-TPAT over the years?



The number of importers applying for C-TPAT has steadily grown each year. CBP has allocated additional resources to process the growing number of applications, certifications, and validations. In fact, CBP has already begun repeat validations for importers that have rather large and complex supply chain models. Not only does a C-TPAT member enjoy benefits of shorter clearance times at the border and overall improved security in its supply chain, it is also being a good corporate citizen.



What will CBP's 10+2 Security Filing requirements mean to importers?



The Customs Modernization and Informed Compliance Act shifted a significant burden of Customs compliance to the importer. An importer that has taken on this shared responsibility will not find the new 10+2 Security Filing requirements to be a burden; it represents and an information-gathering exercise. The challenge for the importer is to be able to provide these data elements earlier in the supply chain. For those companies that have shied away from their responsibilities, it is now time to develop and / or shore up their internal compliance programs.



What would you say to a company that is considering applying for C-TPAT or for the Importer Self-Assessment program?



When a company makes a commitment to either or both of these programs, it makes a commitment for the long term. There will be a significant amount of work involved, but both programs will be rewarding. It's a given that a company needs to allocate adequate manpower to such programs. A company also needs to be able to accept truths - the ability to perform audits and accept the any resulting black marks - and then commit the necessary resources to reduce or eliminate those deficiencies.